LENZA OFFERS A COMPLETE RANGE OF CONTACT LENS SERVICES
At Lenza Eye Center, we offer the complete range of contact lens services, including convenient ordering and coordination of your vision plan benefits.
CONTACT LENS EVALUATIONS
The first step in the contact lens evaluation process is to perform a comprehensive eye exam. Our expert doctors will check the overall health of your eyes and determine your prescription for corrective lenses. If everything looks good during the eye exam, we begin the contact lens evaluation process. We specialize in both straight forward contact lens fittings and difficult contact lens fittings. Since we utilize advanced diagnostic equipment, we are able to give you a more comfortable fit and increase the safety of your contact lenses. We will schedule follow-up visits with you so that your doctor can confirm the fit of the lenses and can recommend a different lens or lens material if needed.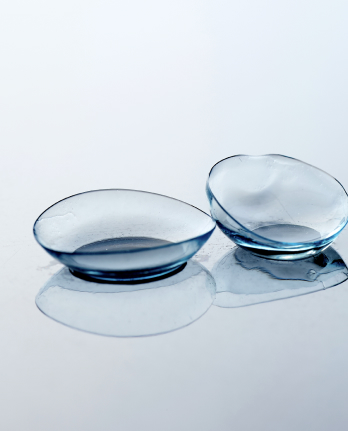 CONTACT LENS TYPES
We offer the most advanced contact lenses on the market, for both standard and specialty lenses. Specialty lens types include: high astigmatism, multifocal, and rigid gas permeable.