MEDICAL EYE REFERRALS TO LENZA EYE CENTER
Please click on the link below to print a Referral Request. You can also use your own forms if desired.
Fill out the information requested and then fax us at: 503-462-1552
PLEASE INDICATE THE NAME OF THE DOCTOR AND THE URGENCY OF THE EYE CONSULTATION
Lenza Eye Center prides itself on building relationships with primary care physicians and their clinics. Let us help your clinic reduce your front desk work load and expedite your eye consult requests. We are here to serve you and provide you with timely appointments and letters. Today's medical practices are complex, so let us help you with any vision concerns.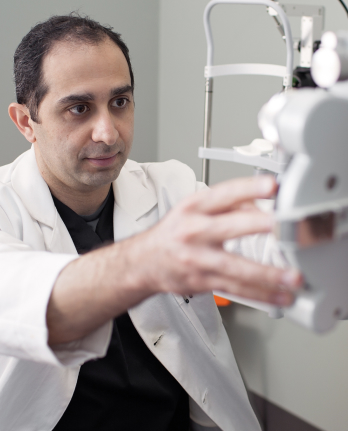 For the convenience of your patients and help with your clinic, we offer the following Medical Eye Consults
Minor eye emergencies
Red eyes & viral conjunctivitis screening
Diabetic exams
Glaucoma management
Macular degeneration exams
Plaquenil exams
Unexplained vision loss
Timely refractions to differentiate pathological eyes disease from an outdated glasses prescription
Headache medical consults to rule out ocular disease or outdated prescription
We pride ourselves on
Same day medical eye consults
Timely letter to your clinic
Extended hours for your patients
Accessible parking
Efficient and friendly staff