The Balenciaga Brand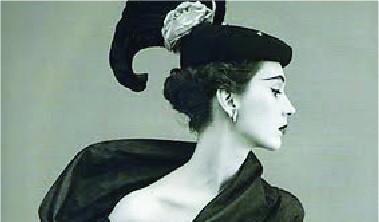 Go to Bond With Lenza Trunk Show page
Balenciaga is a European luxury fashion house that was founded by Cristobal Balenciaga, who opened his first boutique in San Sebastian, Spain in 1919.
He originally designed clothing for the Spanish royal family and the aristocracy, but the Spanish Civil War forced him to close his stores. Balenciaga then moved to Paris where he opened his couture house in 1937.
His first runway show featured designs that were heavily influenced by the Spanish Renaissance, and his success in Paris was immediate. Between the 30s and the
60s he was at the forefront of the most exciting fashion trends. His trademarks included "collars that stood away from the collarbone to give a swanlike appearance" and shortened "bracelet" sleeves.
In the 50s and 60s, Balenciaga's creations were considered masterworks of haute couture. Some of his notable customers were Pauline de Rothschile, Gloria Guinness, Bunny Mellon, and Jacqueline Kennedy.
In 1968, Balenciaga decided to close his haute couture business, shocking both his customers and the fashion world. In 1997 the House of Balenciaga re-entered the world of fashion.
Today, Balenciaga creates collections and accessories for men and women which are sold all over the world. In recent years, the brand has developed in a way that conserves its radical but meticulous image.