The Montblanc Brand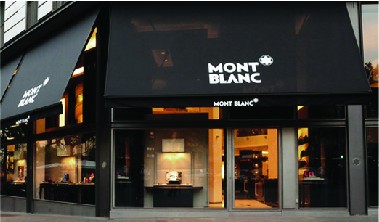 Go to Bond With Lenza Trunk Show page.
The Montblanc logo is a six point white star that symbolizes the majestic white peak of Mont Blanc mountain. Located in the Grian Alps between France and Italy, the mountain is a popular destination for people from around the globe. The snowcapped mountain is known for its captivating majestic beauty and is the highest peak in Europe.
The brand's philosophy is centered around the concept of beauty in the essential moments, and seeks to build recognizable elegance that is appreciated across generations and despite changing times, cultures, and tastes. Montblanc is known for their craftsmanship of luxury pens and is recognized as a symbol of success and high accomplishment through education and intelligence.
The brand also is well known for their elegant watches, jewelry, fragrances, leather collections, and eyewear. Montblanc was founded in Hamburg in 1906 by the tationer Claus-Johannes Voss, the banker Alfred Nehemias, and the engineer August Eberstein. In 2014 Hugh Jackman became their global ambassador.
Montblanc eyewear carries a simple, distinguished look. Quality and masterful craftsmanship are the driving force behind the Montblanc name and image.
Go to Bond With Lenza Trunk Show page.