What are the Signs of Corneal Disease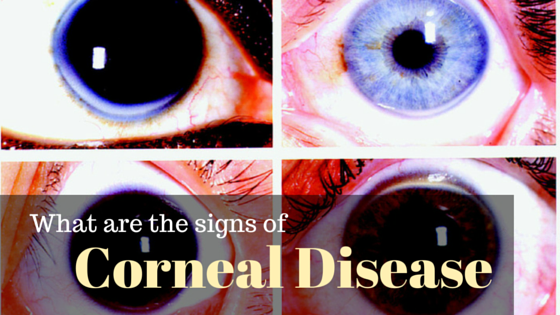 The cornea forms the outmost layer of the eye and is, as you might imagine, quite important. It can be subject to a number of different issues, most notably corneal disease, which can have dire consequences for an individual who is so afflicted.
Thankfully, recognizing the signs of corneal disease is quite easy. For one, an individual will generally experience blurred vision as a result of how the disease is affecting the way light passes through the cornea. In more severe cases, an individual may also notice pain. This happens when the disease spreads beyond the cornea itself and begins to affect the nerve endings underneath. Finally, an individual may also notice that they've become increasingly sensitive to light.
If you are experiencing any of these symptoms and believe that corneal disease may be to blame, then you should see an eye doctor as soon as possible. If left untreated, the effects of corneal disease will only get worse, leading to even greater complications.
For individuals in the Portland area, Lenza Eye Center is here to diagnose and treat corneal disease, in any form it might take. Our experienced staff of eye doctors know how to properly identify corneal disease and its root causes. Because of this, they can offer specific and appropriate treatments that will rid you of any vision problems or discomfort that you're experiencing. In fact, our co-founder Dr. Oday Alsheikh is a licensed ophthalmologist.
Therefore, don't delay seeing an eye doctor, and instead schedule an appointment with Lenza Eye Center today. You can do so by calling (503) 833-2662 and letting us know that you're concerned about corneal disease. Alternatively, you can simply come in to see us at your earliest convenience. We're conveniently located at the Argyle Square shopping center in Wilsonville.
Source:

https://medlineplus.gov/cornealdisorders.html